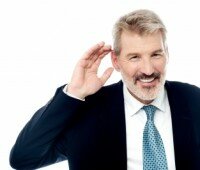 Gone are the days when a brand could simply convey its message without considering the opinion or the response of the audience. Today, people can air their views in real time and reach out to others through social media and social networks, personal blogs and on public forums. It is thus imperative of a brand or any business to make content that is more participatory. Only when the audience or the consumers feel like a part of the whole process would a company succeed with its content marketing strategy. The content doesn't just pertain to digital or online content being published on blogs and social media but also contents being broadcast on television, radio, print and other platforms.
Here is how a company can make content more participatory.
A company will only succeed when it listens to the audience. In other words, a company must reflect what the audience wants in its products or services. Not every company can preempt the consumers' needs and offer a path breaking solution. One often has to simply comply with the needs and deliver according to expectations. When you are developing any type of content, try to become the voice of your audience. Imagine yourself to be the audience or the end consumer and come up with the problems or issues that concern you. Your content must address these issues. Do not simply present what you wish to portray or convey. Try to account for what the audience wants to see, hear and know.
Companies must provide their audience an official medium to communicate. Social media engagement or people self indulging in posts on social networks is fine. Companies must have official channels of communication where the customers can air their opinion. It could be a blog and a forum, official social media pages or profiles, an instant chat facility or a toll free number. Publicly available mediums of communication work better these days and people want to be seen corresponding with a company. The less you conceal, the better it is.
The customers or the audience should be a part of the content development machinery. Companies today ask their audience to write reviews, to pen down blog posts and there are contests, quizzes and various kinds of competition that appraise user generated content. User or consumer generated contents rank very high on Google's indices as well.