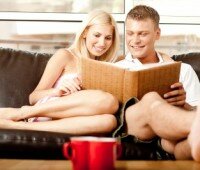 When you start thinking about how much technology has changed the way we interact at weddings, it is quite crazy. Thanks to smartphones, the landscape of weddings is completely different. This is considered by some to be a bad thing as guests tend to spend more time on their phones than enjoying the actual wedding. However, in other ways this technology is quite awesome.
The advancements in technology along with social media platforms that are completely user friendly, has made wedding photography much more accessible. One of the great things that can now be done is crowdsourcing your wedding photos using Instagram.
Why Use Instagram to Crowdsource Wedding Photos?
When planning a wedding, many couples no longer want a bunch of staged photos from their big day. When you start flipping through any of your pictures it is likely that the candid shots are the ones that are going to bring you back to that special time and place. Amateur snapshots made by friends and family members often offer more memories than those that you paid a lot of money for from your photographer. This is one of the reasons that crowdsourcing is so great.
What You Need
In order to Instagram your wedding you are going to need a few simple (and free) tools. This includes the Instagram mobile app, a wedding hashtag that has been predetermined, a photo storage site online, an account with ifttt.com, and wedding guests who have smartphones.
How it Works
The first step in crowdsourcing your wedding phones with Instagram is to make sure that you download the Instagram app. Instagram is free and available on both iPhones and android devices.
The next step is to pick a hashtag for your wedding. When you choose a hashtag it is a good idea to do a quick search on Instagram to make sure that no one else is already using it. Try your initials with wedding after it, for example if your name is Jaime and your spouse is John, try #JJWedding. You can be as creative or as simple as you want to be with the hashtag.
Next, you will need to determine where you are going to store your photos. Some options include Flickr, dropbox, or you can even create a Facebook page. You will then want to make it so all of the photos go directly to your storage facility. You can do this by creating an ifttt.com account. You will want to activate different channels that include Instagram and the storage option that you have chosen. Essentially, you are linking all of these accounts together.
On ifttt.com you will create recipes for what will happen when photos are taken and your hashtag is used. For example, you may create a recipe that states if a certain wedding guest tags a photo using #JJWedding on Instagram then that photo will automatically load to your Facebook page.
You will want to share what you have done with your guests. The process is quite simple and the resulting pictures are amazing.
Tweets by @EventsUncovered