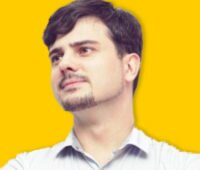 Investments are a very good tool for passive income. For students of financial faculties, I suggest preparing for studies with the best writing service ever where you can find anything information about investment and make research.
Julien Rio is the Founder & CEO of myfairtool, the only trade show solution to assist exhibitors through every step of their journey. Julien is a Marketing & Trade Show expert changing the way companies exhibiting at trade shows manage their event and maximize their return on investment.

Prior to founding myfairtool, Julien lead the marketing effort of lalamove the largest logistics startup in Asia. Julien has shared his knowledge on how exhibitors prepare for an events, electricity, carpet thickness, timeline and toolboxes.

To get in touch with Julien, go to