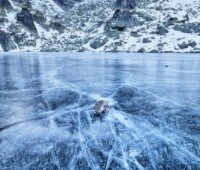 Not sure where to get married? Do you want something completely different and out of the ordinary? Have you been to Sweden?
Well, I haven't but I came across this and I think it's incredible!
"ICEHOTEL is the world's first and largest hotel built of snow and ice and it is situated in Jukkasjärvi, a small village in Northern Sweden with 1,100 residents and 1,000 dogs."
So, I wasn't joking, you can get married here, in a church or in a registry office.
The Ice Church only exists between December and April, after in spring the Ice Church returns to the river. It can accommodate 35 to 45 people.
For foreign couples wanting to get married here, all they need is to make a personal visit to the local Tax Office and apply for a certificate regarding consideration of impediments to marriage.
There are lots of activities that can be done before or after the special day for the couple or/and the guests:
Snowmobile: You can drive your own or sit with someone else. These show mobiles are the most environmentally friendly and quiet in the market.
Ice sculpting: You will be sculpting under professional guidance from their artists and using a special type of soft, easy to work with ice.
Guided tours: It's a tour about the making of the hotel and about the Art Suits.
Dogsled: You will be driving your own team of huskies and they will provide you with the right clothing and gear due to weather conditions.
Northern Lights: Sweden is probably the best place in the world to see the Northern Lights.
Horse tours: a cool way to get close to the wild. Horses are considered to be the kind of the forest.
Locals: Visit the Sami (lappish people) that lives there, speak their own language and have their own culture, doing some nature- and culture experiences.
Ice driving: You will be driving on ice tracks under the under the supervision of experienced instructors
So, need more convincing? Check out their website: http://www.icehotel.com/