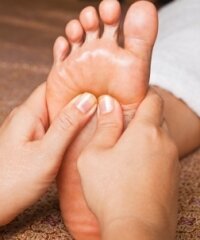 Team building activities are an important part of developing a strong workforce in your company. There are many different activities to choose from and some are more effective than others. However, when you are finding activities for your own team building experiences, be sure to check out the following options.
Culinary
Arrange a cooking class for your members and have them pair up to make a new and fun dish that can be enjoyed as a group. This is a great option when you are looking to build creativity in a group and want to teach the members of your corporation how to work together to create something that can be enjoyed by the rest of the group.
Culinary classes can also be a relaxing activity that your workers will enjoy and may not even realize that it contains a hidden agenda. Through this activity, you will be able to teach employees the best way to work together in order to complete a task on time.
Survival Courses
Nothing quite brings a group together than a classic survival course. There are many places that provide these experiences and they are a great way to develop relationships among the people in your group as well as help them to learn new skills regarding teamwork. They are also a great way to encourage healthy living amongst your employees.
Survival courses are not only a way to get a good workout, but they will begin to test the limits that a person has and encourage them to push beyond their normal comfort zone. These are great when you're looking to break down barriers and get people communicating with one another.
Humans vs. Zombies
Suddenly, the world is fascinated with the world of zombies versus humans. In the professional land, this provides a fun team building experience that can have members of your team finding the best ways to work together. This will allow them to learn to trust each other and will get them talking strategy regardless as to which side that they are on currently.
Through this game, employees will be forced to strategize and come up with a plan to outwit the competition. Not only are these traits important during this competition, they are crucial in the workforce as well.
Spa Days
Nothing is more relaxing than a great day at the spa. Men and women alike can enjoy a day of pampering and you can easily throw in some team building exercises throughout this time as well. Not only is this a nice treat for your employees, they will begin talking throughout the day and will be more likely to participate in any team building exercises that may follow the day's festivities.
Team building exercises are a great way to make sure that your team is working well together. You can use these opportunities to deal with issues that have occurred in the office and to bring your team closer together. There are many options to choose from when you're planning your team building exercises, but if you include some of the options listed above, you will be able to enjoy a fun and relaxing experience with your coworkers.