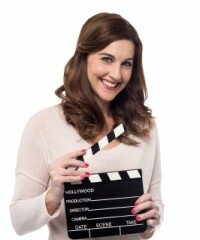 When you are getting ready to create your booth for a conference within your specific industry, you need to look for unique ways to stand out. When you are right at the center of hundreds of other booths and in front of attendees, you need to find a way to capture the attention of those that come by. If you really want the chance to show them what your company has to offer, it might be time to whip out the power player. This means that using video marketing might be the best option for you to turn heads and to attract attention. If you are tired of sitting in your marketing booth without and audience, there are a few video marketing tricks that you can try out.
Before
Not only do you want to entice your audience at the conference, but you also need to get them ready for what you have to offer. This means that before the event, you should make and distribute a video for your business. The main goal of this video that you create before the event is to make people feel the need to register to your attendee list with their email. This will enable you to have their contact information for more marketing purposes in the future. The best way to make sure that you videos are viewed before the event is to offer something of value for watching the video. If you offer some type of reward or perk, you are more apt to entice people to watch your video and sign up for your attendee list.
A Video About You
If you are going to be the person that is in the booth interacting with potential customers, it is a good idea to create a "you" video. This means that you need to be on camera and talking to your audience. It is human nature for attendees to be more drawn to you at your booth if they heave seen and heard from you before. This means that making videos that you are featured in can be a great way to start connecting with attendees and make them more apt to stop at your booth.
Videos can be a great tool that you can use to get people to your booth and to stand out among all the competition that exists within your industry.