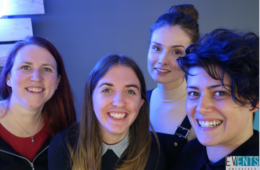 VLOG ALERT!
#Vlog4: I was freaking out ft. Event Tech Lab!
I was kindly invited by James Morgan, Founder of Event Tech Lab, to participate on a panel on Tuesday the 11th October at the Event Tech Lab Tech Talks. The event was at a great venue: Huckletree.
Yes, you read that right. I wasn't invited to vlog, although of course I did, but I was invited to join a panel discussion! First time ever? Yes! Nailed? Not sure, but I could consider doing it again! =)
Thank you to Event Tech Lab for inviting me and to James and the #PowerSquad for their support!
Do you want to know how it went? Check it out:
Did you enjoy? Please, GIVE IT A THUMBS UP! =)