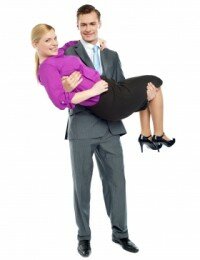 Most people go into business thinking that they need to beat their competition in order to succeed. This has been the way of thinking for many years. However, this thought could actually be causing more harm than good for your web business.
The reason for this is because the times have changed. In the business world today success is all about making friends. Business today works better when you find a common ground with your competition. Collaborating with your competitors can help you get more customers.
If you are ready to take your online business to the next level it is important to understand how powerful partnerships are. You need to stop looking at your competition as the enemy and learn to embrace competition instead of fighting it. When you join forces with your competitors you will worry less about losing a sale and will be able to focus more on growing your business.
You may be wondering how I can create a joint venture that provides results without hurting my profits. The first thing you need to do is your research. Make sure that you do not simply jump into a relationship with a competitor without doing your homework first.
What Do You Want From the Partnership?
When considering your competition as a partner, the first thing that you need to consider is what exactly you are looking for from this partnership. The ultimate goal is to grow your revenue, but you need to have a concrete goal that is mutually beneficial for all parties involved.
Make sure that you conduct a thorough background check of your competition. You want to know all about your competition so that you are not surprised when something comes up down the road. Striking a joint venture that is not just about the money, it is also about keeping your credibility safe.
If you find a competitor that you want to work with one of the easiest ways to open up collaboration is to find a gap in the competitor's business that you would be able to fill. If you have a product that compliments one of their products they are going to be much more likely to work with you.
Once you decide that you want to team up with a competitor make sure that you are ready to commit to the project. In order for any type of joint venture to be successful both parties will need to fully commit to the project.
There are several ways that you can leverage your competition in order to increase your sales. First, conduct a webinar for free. Free webinars are a great way to connect with your audience and this form of marketing is increasing in popularity. Provide tips and strategies to your consumer base. Sharing content will allow you to gain trust.
Remember, nothing sells like success. Collaboration with your competition is one way to increase your chances of success.
What do you think?