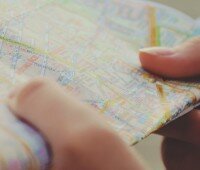 Quantifying the total room demand for a convention cannot be speculation or even an educated guess. It has to be as precise as it can be. The only way to be precise or accurate is to invest in substantial and relevant research. One way of quantifying a convention's total room demand is to assess the various surveys and studies done in this domain. There are many published papers that have documented the requisites of events spanning more than a decade. There are some reports that have studied events over a period of twenty years and counting. Such reports are not just statistics but revelations for those who wish to quantify their total room demand.
Here is a brief guide on the type of data you need to quantify your convention's total room demand:
The first thing that will help you to narrow down your considerations is the type of organization you have and the kind of event you are organizing. For instance, an association will have members and there will be a prospective list of attendees. A corporate event will have a distinctly different list. Free for all or public events will obviously be of a different nature. The size of the organization, its exposure or outreach and the potential attendance will be the first few factors. These should make your further assessment precise and relevant.
While formulating a strategy, a company or even the event planner doesn't get to know what the turnout would be. If the entire turnout is well known, which is easy when you have an audience registered and confirmed, then quantifying is a simple process. Before that stage, you should consider the size of the target audience or market segment that you are trying to reach out to.
The exact event, the dates, the destination or venue, the hours that the event would span and the need for overnight stays, will influence the need for rooms. The venue will be another quintessential factor. You could be organizing your event at a convention centre or a hotel or a venue that acts as both. This will also influence the quantifying process.
Finally, you must have the data of your audience so you can know exactly where your guests would be coming from and if they would need additional provisions such as accommodation. It is not a given that every guest would attend the whole event and thus making presumptions based on the headcount or footfall will be futile.