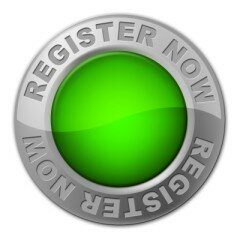 Every business owner or professional has a list of events for a calendar year that they will attend. They begin to prep for these events months in advance and they wouldn't miss them for anything other than some unavoidable compulsions at work or in their personal lives. For all other events, attendance would be uncertain. If you are the organizer of an event that is one of those on the not-to-miss list then you really don't have to worry about registrations or the eventual footfall. Should you be planning an event that doesn't have surefire footfalls to bank upon, you would have reasons to worry.
Of various approaches you can develop to increase registrations, one effective medium is email. Most companies still heavily rely on emails and that is wherefrom they get the maximum registrations. Online or telephonic registrations are less common. Hence, it would be effective if event marketers can improve their email metrics and boost registration. Here are just a few things that event marketers can do to boost registrations.
The emails should be personalized. Generic emails don't help. Shout-outs, big announcements or any kind of exaggerated messaging would be futile. Event marketers should carefully convey the message listing out how the event would be beneficial for the attendees. Many event marketers commit the common mistake of highlighting too many facts about the event. Those facts wouldn't matter to any recipient unless they illustrate or cater to the exact needs of that professional or business owner. One wouldn't spend time for the sake of attending an event. When we talk about personalizing emails, we aren't just talking about addressing the recipient by name. That is a given. The content of the email should be personalized to suit the specific needs of the recipients. How an event would satiate the needs of a professional or a business. That should be personalized.
The content of the email should be very well planned. The schedule is obvious, what the content must shed light on are the takeaways or possibilities. Simply because there is a certain audience in attendance is no guarantee for any activity, unless there is an initiative within the event to facilitate correspondences or meetings. Highlight such initiatives.
To boost registration, event marketers should have a simple call to action and a very lucid response process. One must make the signing up or registration process as simple as possible. Make a missed call the confirmation or a click on a certain link without any further need to fill up details.