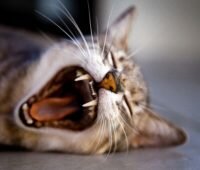 No matter how much we dislike plagiarism or try to root for the right way of doing anything, copying or seeking inspiration from as some people put it as will never cease. It has been there since time immemorial. Even the greatest epics from various cultures or civilizations have a lot in common. The major religions of the world too have the same things to say in different ways. One may have inspired another, it is possible that different people came up with the same observations and it is also possible that some are just outright copies of what already existed.
When it comes to planning an event, it is best to work on your own ideas. It is easier said than done but copying or plagiarizing ideas will simply not work out unless you are really great at replicating what has already been done. Let us explore a few pragmatic reasons why plagiarizing ideas for events is a nonstarter.
• People will not turn up at your events. Unless you are borrowing an idea from an event that had no major attendance or was not publicized at all, you are likely to face the wrath of your audience if they are aware your idea being a rip-off. It could be a business event where the professionals and investors will simply shrug at your copying another idea. If it is a public event, the general audience will whisper at first and when they are assured that it is not an original idea, they will come with hammer and tongs. You may not have people turning up at your event if it becomes obvious that there is nothing genuine about it.
• Plagiarizing is a bad idea since most event planners will fail to pull off something that they did not conceive. An event planner in some other city may have pulled off an amazing format. You could try to use that format, which is an idea in itself, but you will fail if the format doesn't suit the kind of event you are planning. It is just a simple example. From lights to foods, the technology to the kind of engagement you are planning, everything depends entirely on the ability of the event organizers which may not be the same as that of the company that originally executed the idea originally.
• Copying ideas and then failing to even set it all up can be very tiring. It can be frustrating and eventually the whole planning may fall apart. One who develops an idea knows the problems and comes up with the solutions. When you learn of an executed idea, you are only looking at the solution and have no clue about the problems.