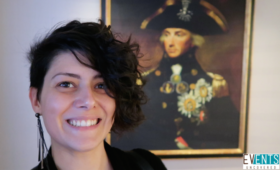 VLOG ALERT!
#Vlog3: To drink or not to drink ft. VSC!
I was kindly invited by Mexia Communications to the VSC Vineyard event.
It was the perfect event to showcase their fully refurbished rooms while having a good time. Plenty of wine, food and networking throughout the evening.
Thank you to Mexia Communications for inviting me and to VSC for being a great host.
Do you want to know how it went? Check it out:

Did you enjoy? Please, GIVE IT A THUMBS UP! =)