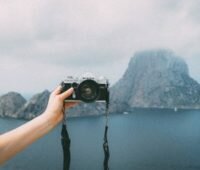 Vlogging had never really become as popular as blogging. But it is now proving to be more effective. In the last decade, vlogging has churned millionaires out of gamers who upload videos of them playing with a running commentary. Vlogging has helped movie critics develop their own channel and they are not only self employed but generate handsome revenues. As the outreach of social media expands and more importantly gets people to be active, vlogging will become one of the most common marketing strategies for businesses, if not the most important.
Why Businesses Should Start Vlogging
Vlogging uses the power of video and blogging. You can impart the same information but in a more engaging way. People are getting more impatient and attention spans have been reducing for many years now. Most people are likely to spend just four to eight seconds on anything to see if they are interested in exploring further. Very few people actually read blogs that are not of immense value. Videos are more engaging than textual pieces. Hence, vlogging makes more sense.
Vlogging has become simple with the available of more affordable cameras without compromising on the specifications. You can consider vlogging using the camera in your phone or webcam but it is best to use better cameras if it is a business you want to promote. If you are using the camera in your phone, which is typically good enough, then the cost of production is almost nonexistent. There are free software available that you can use to edit videos. You can add subtitles, voiceovers and any special effects you wish to add.
Vlogging did not become very popular in its nascent phases because it was not as simple as blogging. While producing a vlog is not complicated, broadcasting a vlog is more demanding than blogging. Uploading a textual blog post, even if it has some images, onto a website and then sharing it is very easy. Today, broadcasting vlogs is equally easy. YouTube and other video sharing sites are obviously omnipresent. There are videos on social networks and social media. Hosting vlogs on a company website is also not that difficult.
How To Get Started?
You can set up a YouTube channel, produce your vlogs using a webcam, phone camera or a professional video camera, edit it using free or paid software and upload it on the largest video sharing website. You could use social media and social network profiles to start vlogging. Production methods remain the same. You can also use dedicated vlog hosting sites as well.