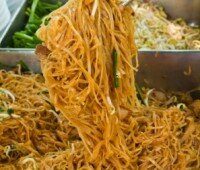 Food and nonalcoholic beverages are integral to most meetings. Certain events serve large spreads and alcohol while most meetings will stay confined to a few snacks, possibly one or two salads and a special. A meeting can have a simple spread of lasagna or sandwiches, pastries and cookies, burgers or pizzas, salads or a four course meal. Regardless of the type of cuisine and the number of dishes being served, it is necessary to avert food wastage.
Most meetings today invariably end up wasting food. If you retrospect, then you can imagine the amount of food that was thrown away at your last meeting. If you are observant and tactful, then you can prevent it from happening again. Across the country, at least half of the food served is not eaten by the attendees at meetings or events. In most cases, the quantum of food wasted is more than half.
That is the unfortunate outcome facilitated by many factors. Event planners often go overboard with the menus and the quantum per head. Many people try to avoid a scenario where attendees may feel less than satiated with the choices and thus do more than what is necessary. Poor planning, over expecting, less people turning up and lack of foresight are the primary causes of food wastage. Fortunately, you don't need to waste the food that goes uneaten. You can either avert having excessive food or you can prevent its wastage.
The first simple step is to plan well. Check the list of people who would surely attend, understand their eating preferences or how much food they would actually consume. Don't opt for very large spreads unless the event calls for it. Keep things simple and either have more of one particular dish or less of several dishes. Having more of several dishes is the unwise approach.
The second step is to have a backup plan. You can either have provisions to cook more or get more food if you need. Alternatively, you can donate the food to charity. There are companies that use the leftover food for compost and other productive purposes.
Plan well, have a backup plan and ensure provisions to account for food shortage and excess.