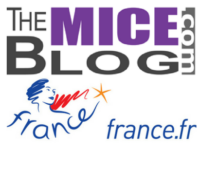 VLOG ALERT!
#Vlog2: My French Networking Affair ft. The MICE Blog!
I was kindly invited to the #EventPlannersTalk LIVE event on the 21th September.
The topic was: The Future of Corporate Networking.
There were 3 speakers, 1 facilitator and a room full of interesting, engaged event professionals. This was a real treat for me (and anyone in that room)
Thank you to Irina (the MICE Blog) and Blanche (ATOUT FRANCE) for inviting and sponsoring me! Loved working with them!
Thank you to the speakers:
Pierre Oudine – Managing director / Co Founder, Raising Stones Events
Emmanuel Zegre – Senior Corporate Sales Manager, Nice Acropolis Convention Centre
Bertrand Puissegur-Ripet – Congress Development Manager, Nice Convention and Visitors Bureau
And to the brilliant facilitator: Samme Allen – Director, Sequoia Partnership
Do you want to know how it went? Check it out:

Did you enjoy? Please, Give it a THUMBS UP! =)