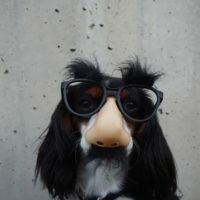 Personal branding is not the same as branding a company, product, service or a trademark. Personal branding is extremely focused on one individual, it is completely depended on the individual and his or her characteristics, it is not always about the rest of the company, the company and the individual are the same entity and not segregated, the onus of failure and the credit of success lay entirely on the individual.
Personal branding is not applicable in every scenario. Over the last hundred years, many entrepreneurs or inventors have become personal brands. Take the Michelin Tyre guys, the Baskin Robbins founders Burton and Irvine or Tom Carvel, they were big personal brands. Today we have the likes of Warren Buffett, Richard Branson, Mark Zuckerberg and Tim Cook among others. Is Tim Cook a Steve Jobs? No and that is showing in the performance of the company in recent years. Tim Cook is not any less effective a chief executive than Steve Jobs, at least there is no evidence to suggest that. In fact, Steve Jobs was a much hated CEO among his peers and staff. But he was a great brand for the public. For millions of people, Apple was about Steve Jobs and they knew nothing and no one else.
Personal branding works really well when the personality of the individual, the credibility, the talent, the accomplishments and acceptance among the clientele or target audience will easily supersede or surpass that of the company, the products and services. Even if the person is at par with the business entity, products and services in the eyes of the public, personal branding would work. But if there is a scenario where the company as an entity has more to offer than one person or the owner, then it is best to keep the personality disassociated with the brand story.
It must be noted that personal branding runs the risk of ruining the reputation of a company should the personality go down in some way.
Social, cultural, political, personal and economic issues of an individual can cloud the fate of the company.
Personal branding has a lot to offer to a company if it works but it can easily backfire if the personality doesn't manage to uplift the prospects of the enterprise.
Branding is all about figuring out what sells. If there is a Sheryl Sandberg, a Larry Page or a Bill Gates in a company whose personal outreach can help the fortunes of the business, then personal branding is imperative. Not capitalizing on it is a sin.